Welcome to the Tensor Blog.
09/19/2018 TensorGrip Hoses: Which One Should I Use?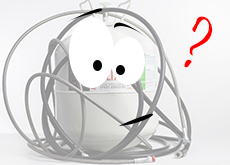 TensorGrip hoses are unique to our spray adhesive system. They play an important role in making sure the entire canister system works at optimum performance.
It's important you know which hose is best to get maximum performance from your adhesive. There are three types of hoses you can use with TensorGrip.