Welcome to the Tensor Blog.
09/26/2019 The difference between TensorGrip Composite adhesive and other adhesive used in the industry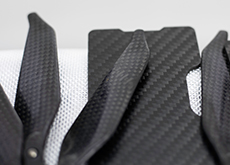 The TensorGrip composites range is different from most other adhesives used in the infusion moulding industry in that they have been specially designed for infusion moulding and, in particular, for resin compatibility.
Those of you who work in the industry will be familiar with problems like no wet out failure, cloudy finish, Interlaminate failure, strength failure, heavy matting ridges, and bridging. Did you know that all of these problems are caused by the adhesive used to bond the layers of fabric during the infusion process?