Back
Why Joiners Chose Tensor Products in 2020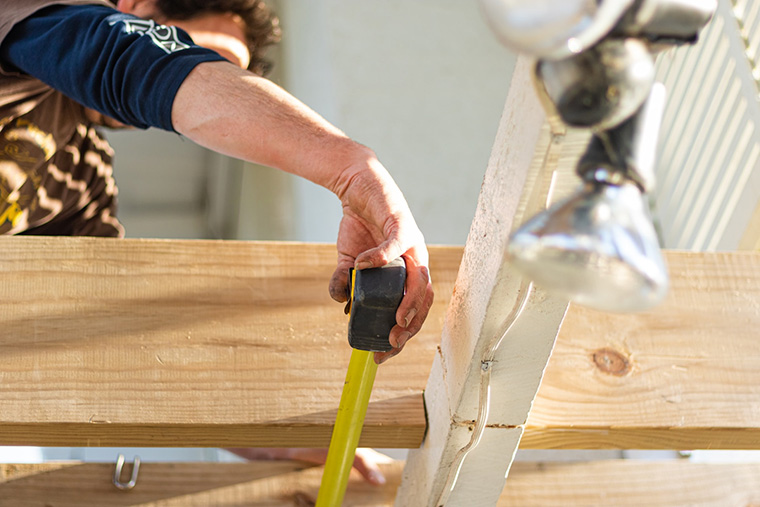 2020 has been a challenging year for us all. Whilst the outbreak of Covid-19 slowed a lot of work down for our customers, the United Kingdom's impending departure from the European Union has continued to cause uncertainty across the board. Despite these challenges, we've been on a mission: a mission to transform mindsets, encouraging contractors and adhesive users around the world to make the move to spray. So far, it's been a great success.
It's true: this year has posed more challenges than our customers would prefer. With the challenges surrounding us, we've been focussed on doing what we do best: persuading our customers to ditch that traditional roll-on for our innovative, super-ergonomic canister systems. We've been making major progress with our adhesives revolution - here's just a few reasons why thousands of joiners made the move to Tensor this year:
Solutions for all applications: If you need a one-stop-shop for industry-leading joinery adhesive, Tensor is the natural choice with its comprehensive Joinery Adhesives Range. No matter the bonding job you're working on, we offer unrivalled strength and tenacity.
Innovators in adhesives: We don't just 'make glue'. We engineer industrial-grade adhesives that are tried & trusted by thousands of joiners throughout the world. Here at Tensor, we're proud to draw on over half a century of technical adhesive experience, maximising our product's performances through continued research and development at the laboratories of Quin Global.
Super-ergonomic: Throughout the course of 2020, we've been introducing joiners and other contractors to a comfortable, more ergonomic methods of adhesives bonding. Our acutely-engineered canister systems let you create permanent & reliable bonds without the constant need for bending and kneeling. Joiners' lives are made even easier with our innovative CO-REZ Technology, guaranteeing up to 5% more spray coverage with less weight per canister container.
Approved cleaning systems: We don't just create world famous adhesive systems. We also engineer industrial grade cleaners to sort out the mess if things ever go wrong with your Tensor product. The Tensor range includes a range of spray canister cleaners, meaning your bonding job won't be getting you into any sticky situations.
Less toxic adhesives: When we say Tensor's adhesives are 'healthier', we mean it - just look out for the 'healthy adhesives' sign on several of our products. When you see this trusted label, you can proceed with total confidence that that particular adhesive has been through Quin Global's Innovation Department, where improvements & refinements have been made to create non-chlorinated products and reduce the Volatile Organic Compound.
Safer bonding solutions: Looking for an adhesive system that actively facilitates safer worksites and bonding jobs? Look no further. Tensor's ZERO-FLAM Technology™ has been proven to meet all industry standards for flame projection control performance.

Discover Strength & Tenacity with Tensor Adhesives
Still unconvinced about making the move to spray-based canister adhesives in the new year? Let's talk. If you have any additional questions about any of our products, please get in touch with our sales team where a member of our team will be happy to assist.