Back
Discover Tensor's Joinery Range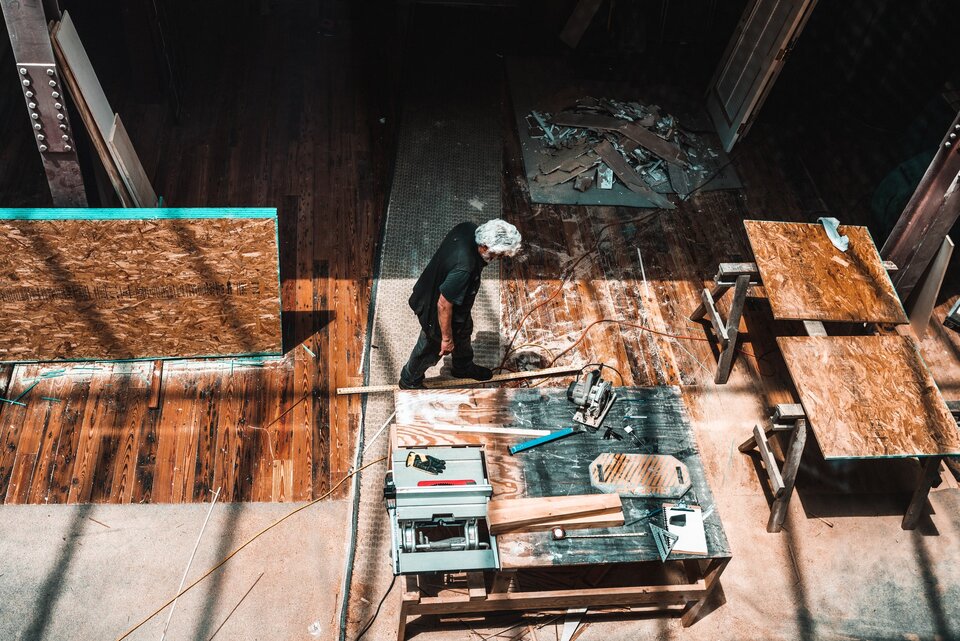 Got a bonding job on your to-do list? Regardless of what you need to seal, you can rest assured that Tensor has the adhesive required to do the job properly. In our latest category focus, we look at Tensor's range of spray adhesives for joinery applications, including solid surface, backed veneers and more.
If you're a joiner, it is highly likely that you have experienced the power and tenacity offered by Tensorgrip. As far as spray adhesives are concerned, it doesn't get any stronger or versatile than this. We understand the range of challenges joiners face across their working day - that's why we're proud to lead our industry with a range of products to help them bond with ease. No matter the job, we've got joiners covered with the adhesive they need - be that in a canister system or a 500 ml aerosol tin.
Forget wasted time and inaccurate, irregular spray jobs. Tensorgrip adhesives are carefully engineered so that you can eliminate the need for traditional bonding methods - including brush/trowels and roll-on. When joiners make the move to spray-based adhesives, they are in total control of the dispersal of the adhesive - ensuring an even spray with minimal fuss.
Whilst our systems are more accurate for the joiner, they're also more convenient. Our forward-thinking formula almost completely removes any time spent waiting for glue to tack. After all, many adhesives take a minimum of 25 minutes to dry - a significant working challenge to the thousands of joiners around the world that we're proud to call customers. With TensorGrip, you can tack off in as little as one minute!
SUPERIOR JOINERY RESULTS WITH TENSORGRIP
Tensor offers the most comprehensive range of spray adhesives for the joinery industry. We provide joiners with an inventory of 18 products, with each adhesive specially engineered to suit different applications. These include:
- Laminating;
- Board to board build ups;
- Flexi ply/MDF bonding for curved structures;
- Solid surface;
- Backed veneers;
- Aluminium & single sided bonding; and
- Acrylics and vinyls.
No matter what joinery work you're doing, we've got the adhesive system you need. However, we also understand that accreditations and certifications are vital in this industry. That's why we're committed to showcasing our increased product offering that features endorsements and certifications, bringing compliance and much-needed peace of mind to your projects.
Whatever the parameters and complexities of your applications, the TensorGrip® Joinery range will provide the solution:
WOODWORKING
From the ultimate web-spray adhesive in our L12 to the high-temp resistance of L17, Tensor offers a huge range of products to cover all of your joinery needs.
PLATINUM RANGE
When it comes to joinery, Tensor's Platinum Range represents the best of the best, offering two of the world's most premium spray-adhesives: the LP61 and the LP64.
ENDORSED PRODUCTS
We've worked with some of the joinery's industry's most prominent brands and substrate manufacturers to offer trusted adhesive solutions. Check out the L19 and L42.
SAFETY ADHESIVES
Here at Tensor, the health and safety of our joinery customers is of paramount importance. That's why our products contain ZERO-FLAM Technology TM, designed for safe use in areas as construction sites and areas at risk of ignition. Check out the L10N and the L16N!
GET STARTED WITH TENSOR ADHESIVES
Enjoy maximum sticking strength with minimal health impact. Browse our full range of products today or get in touch with our sales team to place your order. Alternatively, to find out where you can buy our products, please visit this page to view all of our distributors & stockists.