Back
Discover California Compliant (CA) Adhesives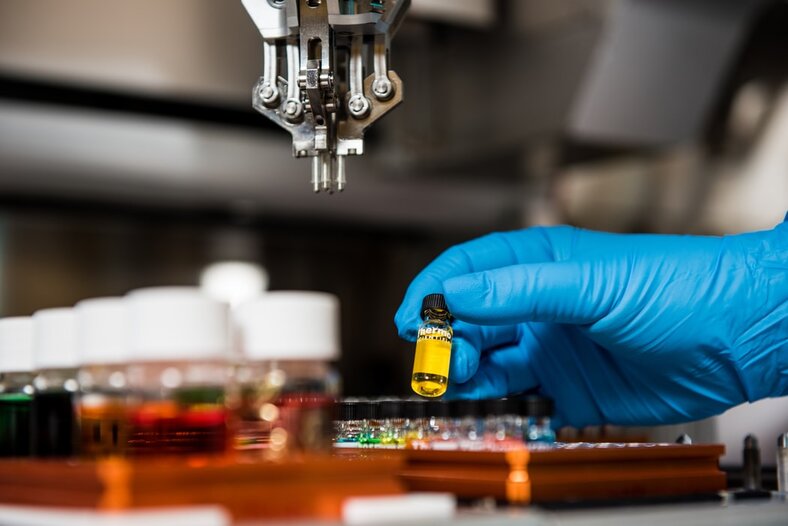 We know that you've got more to worry about than your adhesive's ingredients. That's why our experts work behind the scenes to provide distributors and contractors with systems that are both innovative and industry compliant. We're proud to offer several products that meet the stringent requirements of California Compliance.
Adhesives manufacturing must play its role in the lowering of carbon emissions, as well as reducing health risk to the thousands of consumers globally who use adhesive systems. This means reducing the prominence of Volatile Organic Compounds (VOCs) in adhesive systems. Volatile Organic Compounds are defined by the Environmental Protection Agency (EPA) as:
"any compound of carbon, excluding carbon monoxide, carbon dioxide, carbonic acid, metallic carbides or carbonates, and ammonium carbonate, which participates in atmospheric photochemical reactions."
PROTECTING HEALTH AND PLANET
Volatile organic compounds are known not only to react with nitrous oxides in the air to form the ozone, but also to cause significant health risks which are typically worsened in interior spaces. This means that contractors and others who regularly complete bonding tasks are at a higher risk of health complications due to prolonged exposure, including respiratory issues.
We're driving positive change and setting the compliancy standard by putting several of our products through rigorous testing to meet California VOC requirements (SCAQMD Rule 1168). Amendments to the regulations in October 2017 included VOC limit reductions for 18 categories, as well as new reporting requirements. Whilst these regulations affect industrial-grade adhesives, they also affect many traders within the DIY market who are required to follow California's Air Resources Board (CARB) regulations.
This means that you can proceed with total confidence that your choice of product is compliant to a series of the world's most rigorous and comprehensive standards. This includes standards for reducing emissions of volatile organic compounds into outdoor air.
WORK IN CONFIDENCE WITH TENSOR
Many contractors are surprised at just how risky their work environments can be. Beyond those classic working hazards, those working with traditional adhesive systems have historically worked with environmentally harmful chemicals - including those packed with compounds that contribute to global warming. Here at Tensor, we believe that it's time to stand up for the world around us.
We're committed to improving our adhesive systems, both in terms of how they can protect the contractor and the world around us. We've picked out just some of our products that achieve California Compliance:
Developed for carpet, ribber and thick fabric:
-Rapid tacking system
-Superior properties for rubber bonding
-Heat resistance up to 118°C
-Strong adhesion for applications including fabrics, leather, carpet, foam, etc. to metal, hard plastic, plywood and more
Developed for Flexi-Ply, Standard Laminate and Wood Buildups:
- drying
- Strong heat resistance
- Non-chlorinated
- Free from halogens
Developed for Aluminum, Standard Laminate and Synthetic Leather:
- Developed with a focus on reducing prominence of VOCs
- High Solids
- Non-chlorinated
- Strong heat resistance
GET STARTED WITH TENSOR ADHESIVES
Tensor is proud to provide distributors and contractors across all industries with adhesives & tackifying systems that work, with the sole intent of making glue application in all sectors faster, safer and easier. Browse our full range of products today or get in touch with our sales team to place your order. Alternatively, to find out where you can buy our products, please visit this page to view all of our distributors & stockists.