Back
Unleash the Power of TensorGrip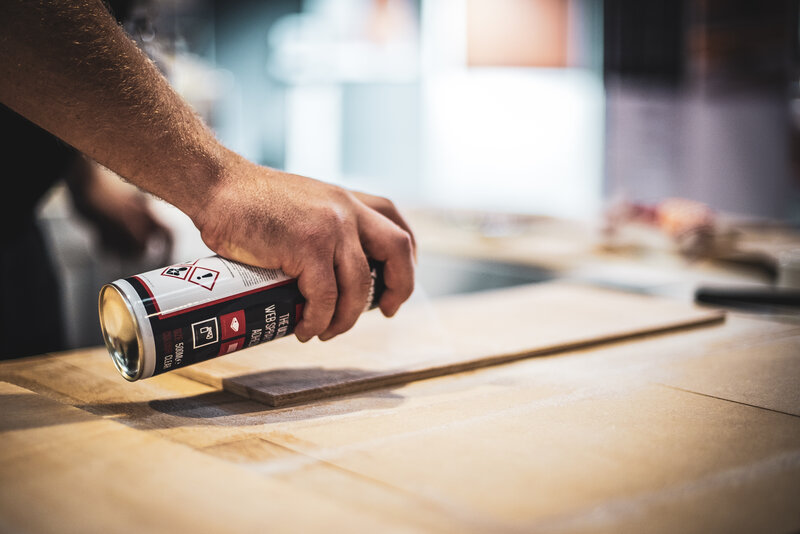 Whether you're seeking a bonding solution for use across marine environments, aerospace scenarios or in woodworking & joinery jobs, it's likely that you've experienced the sticking power of TensorGrip. The TensorGrip name is synonymous with ultimate strength, longevity, versatility and adhesive ability.
How did we get there? The answer lies in the raw power of our adhesive. If you've got the job, we've got the bonding solution - no matter the challenge. TensorGrip is a symbol of engineering strength. It's that simple.
TensorGrip: The Ultimate Adhesive
When we say TensorGrip is globally recognised, we mean it. We're world leaders in canister-based contact adhesives, continuously celebrated as a top performer for efficiency and reliability.
When efficiency of production is a major concern, TensorGrip is the natural choice. Our range of spray glue canisters provide the perfect solution for any job. We've got there by investing years in assessing production processes across virtually ALL industries to ensure that our solutions offer optimum levels of performance.
We believe the results speak for themselves:
- Suitable for use on a wide range of materials
- Cost efficient
- A 'Healthier Adhesive', free from carcinogenic & toxic ingredients
- Fast drying
- Easy application control
- Make sure your workshop continues to deliver, by implementing the best range of spray glue canister adhesives in the world.
Strength and Tenacity with TensorGrip
Our adhesives don't just offer easy use and a reliable supply. They offer a strength and tenacity that is simply unrivalled in the field of bonding solutions - including alternatives like roll-on solutions.
Each and every TensorGrip product is designed to a unique specification. Regardless of your choice of product, you can be sure of one thing: your adhesive will stand the test of time. Indeed, there's lots of reasons why distributors & contractors around the world choose TensorGrip...
Quicker Jobs: Our tackifying systems work more rapidly than other adhesive solutions on the market.
Safer Jobs: We're reducing risks on the job through innovative product design.
Successful Jobs: Need a bond that stands the test of time? TensorGrip sets the standard.
Supporting Your Job: Our team is on-hand to give you the advice you need to protect your bond throughout the year.

GET STARTED WITH TENSOR ADHESIVES
Tensor is proud to provide distributors and contractors across all industries with adhesives & tackifying systems that work, with the sole intent of making glue application in all sectors faster, safer and easier. Browse our full range of products today or get in touch with our sales team to place your order. Alternatively, to find out where you can buy our products, please visit this page to view all of our distributors & stockists.