Back
Tensor Adhesives: Engineered for YOUR Industry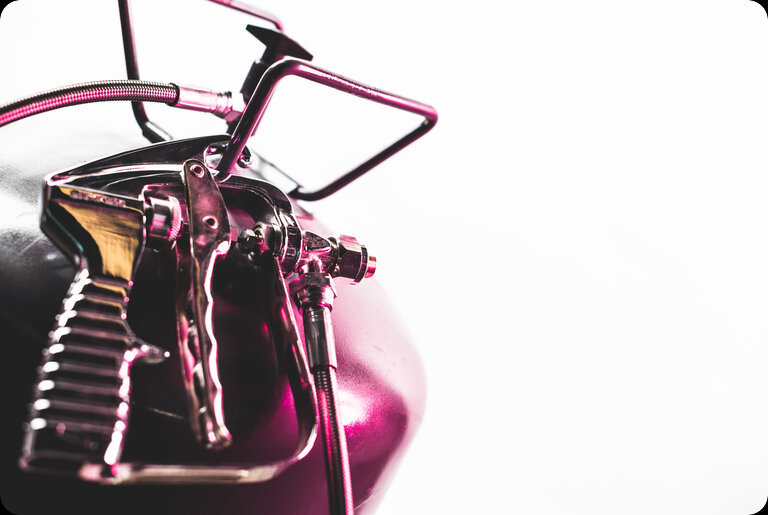 At Tensor, we've got the adhesive solution you need, no matter the job. After all, we pioneer adhesive solutions for industry. Heavy industry. Your industry. Ranging from advanced canister adhesives to basic hot melt adhesives, Tensor offers the product you need to make glue application faster, safer and easier.
We're passionate about providing our customers with adhesives that stick. We've achieved this by driving research & development to help us satisfy their needs whilst fulfilling the unmet demands of several industries. Our solutions offer ultimate strength, longevity, versatility and sticking power, with the industry's most knowledgeable chemists facilitating the highest levels of product quality across all of our ranges, including TensorGrip®, TensorBond, TensorPUR and TensorMelt.
When we say we've got the adhesive you need for YOUR industry, we mean it. Keep reading to learn why Tensor's products are probably the best range of canister spray adhesives in the world…
It's Time to Choose Tensor Adhesives
When production efficiency is your key priority, Tensor Adhesives are the obvious choice. Our TensorGrip® range of spray glue canister adhesives provide the perfect solution to meet the specific needs of many industry sectors:
Transportation: The Tensor Adhesives range includes an unbeatable selection of vehicle adhesives in the transportation range, all of which are designed to cater to a high tempo and an industry in a constant state of change. Regardless of your transportation application, our advanced adhesives will boost your productivity without adverse environmental effects.
Marine: Are you looking for an adhesive solution that is effective in marine and maritime environments? Look no further. Our marine glue is developed for a huge variety of applications, with our formula simplifying infusion moulding and flooring installation. Meanwhile, jobs like walls, ceilings and insulation jobs are done in a safer, more ergonomic and cost-effective manner.
Aerospace: Here at Tensor, we're proud to provide the airline & aerospace industry with innovative solutions, each designed to pass inspections with flying colours. This sector requires adhesive solutions to make sure every part produced stands the test of time in the harshest of environments. From bonding seating & walls to securing the aircraft's frame & body, we're keeping aerospace together with products that work.
Construction: When it comes to construction, it is essential that contractors and site leaders choose adhesive solutions that are approved and effective. We've built a solid reputation in this sector by developing superior-quality building adhesives, helping you create bonds that last a lifetime. From wall panels to elevator doors and insulation, we've got the glue you need.
HVAC & Insulation: Undertaking bonding work in warm climates and cramped conditions presents a number of challenges, and few understand these challenges better than the research & development team at Tensor Adhesives. Our HVAC range includes innovative products like the H40 and H45, which are particularly effective when creating bonds for ducts, insulation & wall panels.
Foam & Upholstery: Working in a rapid-paced sector like foam & upholstery means you simply don't have the time to waste cleaning up when moving glue from a drum to a pump. Luckily for our customers, Tensor has engineered a number of ways to streamline your processes, boosting productivity and productivity. Our dedicated foam & upholstery products include the F20; F30, F31, F40 and F60.
Woodworking & Joinery: Sawdust, sandpaper and everything in between - woodworking & joinery can require some really precise calculations. Fortunately, we've got the adhesive to hold your hard work together, with Tensor researchers measuring the perfect strength adhesives for all your joinery needs - whether you're carving a countertop or perfecting a door frame
Composite: At Tensor, we recognise the paramount importance of speedy production & agile processes in the composites industry. Specifically for these settings & scenarios, Tensor has developed a unique, pre-pressurised adhesive system to provide a total end-to-end solution. This begins with plug making and ends with the final composite product.
Looking for an adhesive solution for a niche or highly focussed application or environment? Try us. We provide solutions that are super-strong, no matter the job. It's what we do.
Get Started with Tensor Adhesives
Tensor is proud to provide distributors and contractors across all industries with adhesives & tackifying systems that work, with the sole intent of making glue application in all sectors faster, safer and easier. Browse our full range of products today or get in touch with our sales team to place your order. Alternatively, to find out where you can buy our products, please visit this page to view all of our distributors & stockists.