Back
Are you looking for the newest developments in composite adhesives?

Are you looking for the newest developments in composite adhesives? Come see Quin Global UK at the JEC World Show in Paris at Hall 5 Stand F70 from 3rd – 5th of March 2020 to find out more.
During the JEC Show, Quin will be showcasing their wide range of Tensorgrip composites adhesives that give customers the right adhesive for the right application. This product range is a line-up of unique pressurised spray adhesives in 500ml aerosols and 22ltr canisters that are engineered to give an end-to-end solution starting with plug manufacturing through to the finished composites product. During the show, they will also be promoting their newest development in composites adhesives TensorGrip TC49.
Meet the next level in composite adhesives
Quin is always listening to their customers, and this is why they are delighted to introduce their new offering to the composites adhesive market Tensorgrip TC49 at the JEC show. This is another example of how their products have taken another step forward in innovation and to be the best in composites adhesives. TensorGrip TC49 combines the technologies of super fine mist spray pattern, excellent resin compatibility properties including Epoxy and is available in both our 500ml and 22ltr canister package sizes.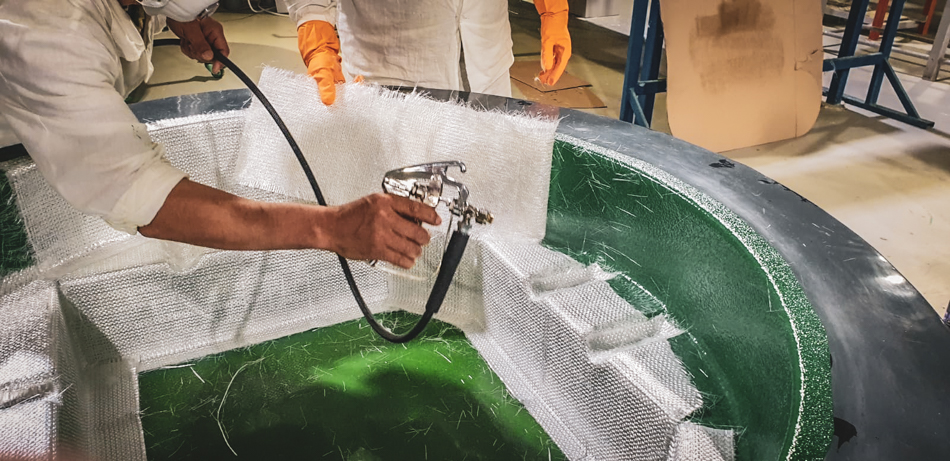 Darren Hill, Category Manager for Composites at Quin Global UK Ltd. said "We recognise JEC World Paris as a leading forum in the Composites market and are delighted to be attending again in 2020. We look forward to welcoming prospects and customers alike to share the latest in spray adhesive innovation for the composites market including our new TensorGrip TC49 product which has already won praise from leading manufacturing facilities for its broad spectrum of benefits."
Are you interested in finding out more on Quin's innovations? Come visit them at JEC in Hall 5 Stand F70.

Why Quin is the number one manufacturer when it comes to composites adhesives?
Over the past decade, Quin has earned a leading position in the composites spray adhesive market due to its innovative products and customer support. Quin believes this can be broken into four key areas:
• A Product for every application
• Market Leading Resin Compatibility
• Complimenting your materials processes
• Global Technical Support
To find out more on these key areas and to speak to one of their technical staff come along to their stand at JEC Hall 5 Stand F70 to find out more.
Why choosing Quin will be the smartest thing you have ever done
Quin pride themselves on identifying the problems companies face and having a product that is equipped to overcome these and deliver every time. This is why they created their manufacturer commitment DREAM, DEVELOP, DELIVER. This process is about helping their clients realise their aspirations and ambitions around the application of spray adhesives in their sectors. Interested in finding out more? Come and speak to the Quin team at the show.

Arrange a Meeting with Quin during the show
If you would like to arrange a meeting with Quin during the show get in touch with their sales team here. They will also be live on social media so If you're not able to attend keep up to date on their Twitter and LinkedIn channels.
Find out more on the range here
You can also find out more about their composites adhesive range through their HOW 2 videos on YouTube available here.
For more information regarding their plug build range have a look here.
Quin is looking forward to exhibiting and meeting you all at the show. To find out more information on Quin Global and TensorGrip®, please go to their websites http://www.quinglobal.com and http://www.tensorglobal.com/uk. To find out more about the composite adhesive range they are taking to the show have a look at the products below.
Adhesives that will be at the JEC Show
Quin will be taking their range of composite adhesives to the show; these include TensorGrip® TC20, TC30, TC42, TC43, TC49 and M81, M75, M50.
To find out more about these products, please go to their website here or visit them at stand Hall 5, stand F70.
Follow us on our Social Channels