Back
Customer World Cup Live Draw Results

World Cup Live Draw Results are now out!

We are delighted to announce the live draw was completed on Wednesday 6th June, if you missed the draw have a look at the video here https://youtu.be/mQremPnYzcU

To find out what countries each of the teams were allocated to have a look at the table below:

Our next update will be on Wednesday 20th June on how all the teams are doing. We will also update you via social so keep your eyes peeled.

Best of Luck to all of the teams!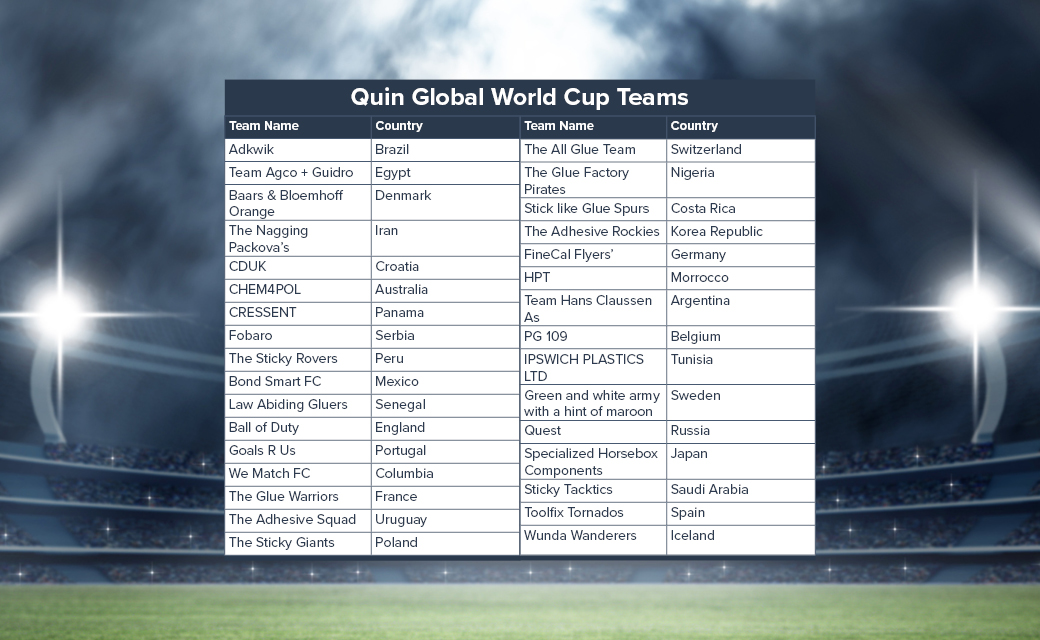 You May Also Like
http://www.tensorglobal.com/blog/213/