Curvework & Contours
Looking for a big relief to the old white-glue-and-clamping technique on contours? Let's meet Tensorgrip, the name of the first contact adhesive to ever aspire to such a task. (PS. Don't worry if you're still bent on the old method - we've got you covered there too)
Available Products
Non-flammable high performance industrial spray contact adhesive formulated for bonding decorative HPL (high pressure laminate) to a variety of substrates.
Product Details
---
Aggressive High Profile Contact Adhesive
Product Details
---
Designed for bonding all HPL laminate surfaces and edging materials to MDF, chipboard and plywood substrates. TensorGrip® L19 has been tested on Formica products ColorCore, Magnetic Laminate, Fundamentals, Ligna and DecoMetal.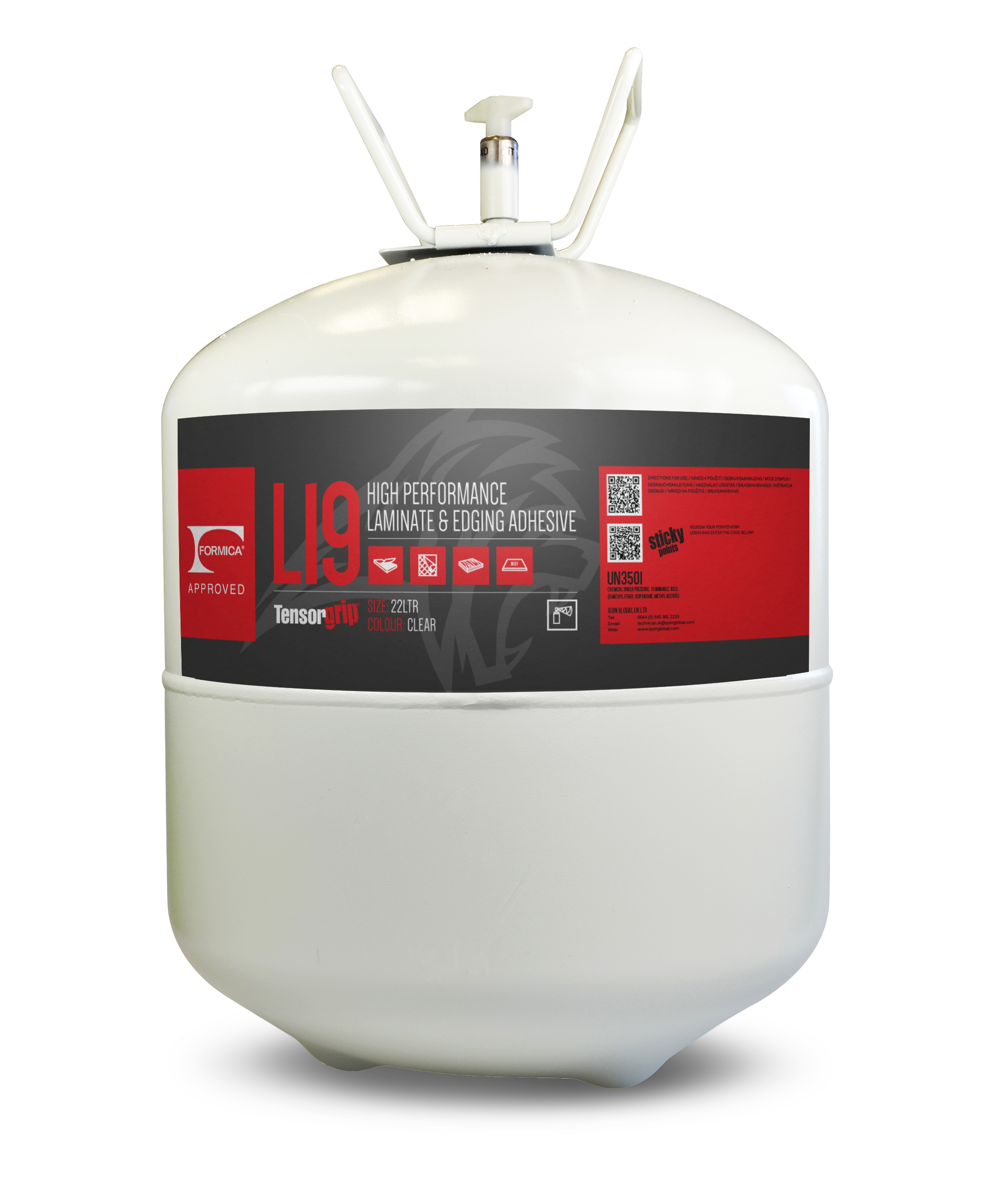 Product Details
---