Floor primers are a touchy subject in the flooring industry. Some refuse to lay a floor without one, others see them as a waste of time.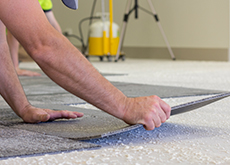 Why To Use A Floor Primer
Continue Reading →
Adhesives for your industry. Strength to last a lifetime.
Tensor adhesive are created for industry. Heavy industry. Your industry. With the sole intent of making glue application in all industries faster, safer and easier. Why? Because we believe that you've got more than just glue to worry about.
Welcome to Tensor. Who said gluing isn't fun?
Learn More About Us →